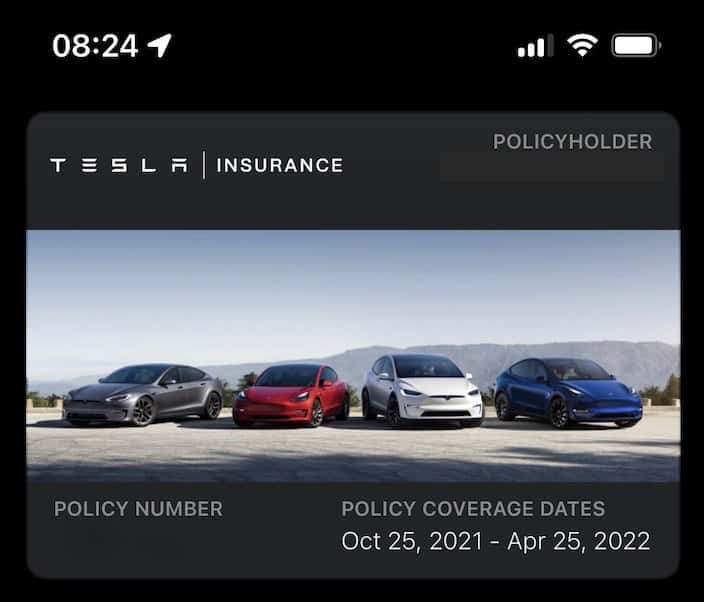 Tesla insurance had been available in 11 states, but today Tesla has added another state to the list.
Tesla Insurance is now officially available in Minnesota, making it the 12th state in the U.S. to support Tesla's insurance initiative.
Tesla needs to apply and receive approval in each state so it's a slow and long process, but Tesla has been making good progress since it first added California in 2019.
Rate Increase for Some
Although Tesla Insurance usually offers lower rates, two states are about to see a significant rate increase. According to Coverager, a go-to source for insurance information, Tesla General Insurance, the carmaker's subsidiary insurance carrier, is requesting a 30% rate increase in Maryland and a 24.5% rate increase in Oregon. Tesla's insurance initially pegged rates at 30% less, meaning this move could remove the discount for safe drivers.
However, that might not be the case. Insurance premiums in those states have been on a steady rise. Tesla addressed the reasons behind the increases, "Based on competitor rate activity and the inflationary environment that has persisted since our initial submission, we are proposing to target a higher rate level than originally submitted. The revised target rate level is still well within competitor rate levels that have been on-leveled to their most recent indicated rate."
There are 1,508 policyholders in Maryland who got access to Tesla insurance in July. In addition, 937 drivers have gotten a policy with Tesla since it started in that state in April. Tesla Insurance is also available in Arizona, California, Colorado, Illinois, Nevada, Ohio, Texas, Utah, Virginia and now Minnesota.
Florida
The news comes while plans to expand Tesla insurance to Florida continue to be delayed. Originally, Tesla owners were told the company's insurance would be available on October 20, 2022. But, according to a letter posted on Reddit, the state was looking for more information from the company just before the launch. Tesla responded on November 10, and it seems the rates the company first believed it would be able to offer must increase for reasons similar to Oregon and Maryland. Tesla has just released an updated telematics model for some states, including Florida. That is the Safety Score tool.
It's the safety score that makes Tesla insurance unique. While companies charge higher premiums for luxury cars, Tesla has kept rates low by monitoring the driver's safety score. The program is looking for Forward Collision Warnings, Hard Braking, Aggressive Turning, Unsafe Following, Forced Autopilot Disengagement and now Late Night Driving. It combines the factors to provide an overall safety score, which reflects how much the Tesla driver is paying for insurance.
It's believed that even with the increases, Tesla will still be the most affordable provider as competition is raising rates. The real question may be which state will see similar hikes and when.
By Gabe Rodriguez Morrison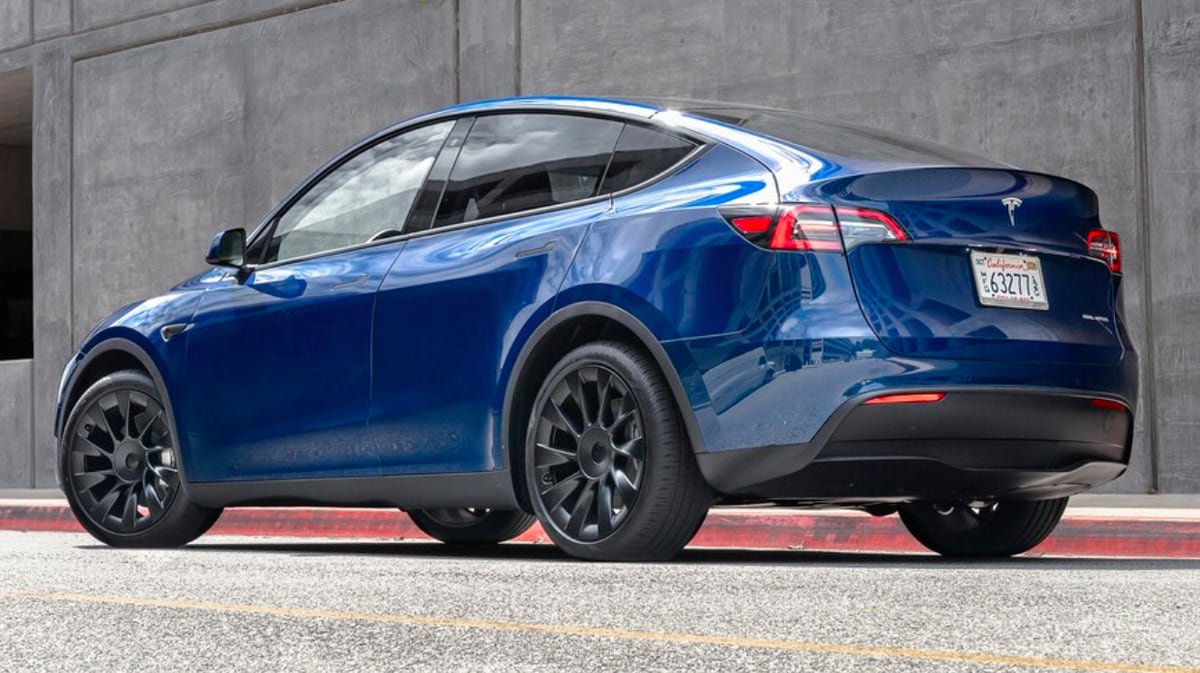 According to a report from Teslarati, Tesla could offer a new entry-level configuration of the Model Y for the 2023 model year. Tesla is reportedly preparing to offer a Standard Range All-Wheel Drive Model Y with 4680 batteries produced at Gigafactory Texas. The new version of the 2023 Model Y received approval from the Environmental Protection Agency (EPA).
The EPA added three Certificates of Conformity for the 2023 Model Y to their database. The new versions approved by the EPA were:
Model Y Long Range All-Wheel-Drive
Model Y Performance All-Wheel-Drive
Model Y All-Wheel-Drive
The EPA documents show that Tesla applied for approval of these Model Y configurations on September 30 and received Certificates of Conformity on October 19. The agency has yet to release range ratings for the three new versions.
In April, Tesla built Standard Range All-Wheel-Drive Model Ys at Gigafactory Texas, exclusively available to employees because the production of this configuration was battery-constrained. The vehicle had 279 miles (449km) but was sold for around $60,000, a steep price for the range offered.
Tesla built this exclusive Model Y with the highly-anticipated 4680 cells. Employees including Tesla's Senior VP of Powertrain, Drew Baglino drives a 4680 Model Y.
Shortly after being released the 4680 Model Y was tested by The Kilowatts and they were able to test the charging rate of the vehicle. The results were impressive with the vehicle charging 270 miles in 52 minutes.
Tesla is building 4680-equipped Model Ys at Gigafactory Texas but mainly delivers 2170-equipped Model Ys to customers as the 4680 battery program has yet to fully ramp up.
Large-scale production of Tesla's 4680 cells could begin by the end of the year. President and CEO of Panasonic, Kazuo Tadanobu, said that Tesla's 4680 cells will enter mass production in Japan in May 2023. In preparation for mass production in 2023, Tesla has worked closely with suppliers like Panasonic to develop prototypes. This also aligns with Cybertruck production timelines, which is expected to begin production in mid-2023 and enter mass production at the end of 2023.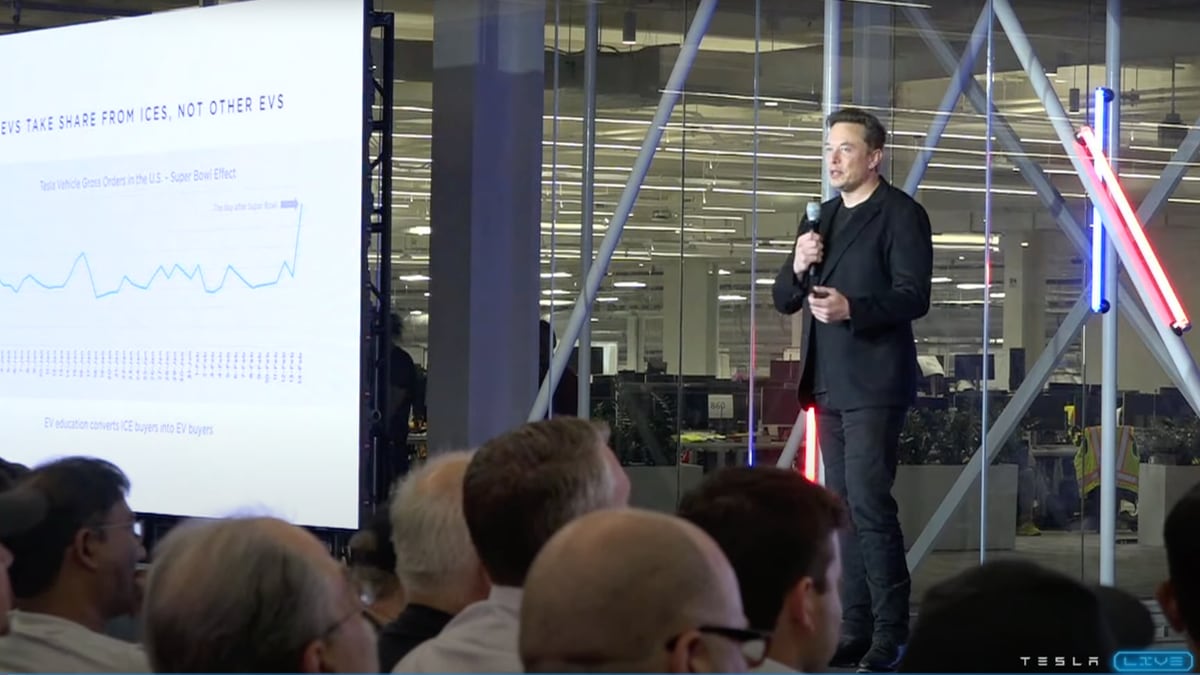 It appears Elon Musk may soon have more time to spend at Tesla. The CEO confirmed he is looking for someone to run his newly acquired company — Twitter. Musk tweeted: I will continue to run Twitter until it is in a strong place, which will take some time. It's a good sign for people concerned about his other companies, like Tesla, which presently don't have the same amount of Musk's attention. The current situation has intensified concerns around the succession plan for Tesla after Musk.
CEO Succession Plans
In testimony during the trial about Musk's pay package, James Murdoch, a member of Tesla's board of directors, was asked if Musk had identified someone as a potential successor. He said, "He actually has," Reuters reported. However, who that person is, was not said, nor was a timeline.
Reuters also reported that a former board member, Antonio Gracias, testified that there have been conversations about finding an "administrative CEO." This position would oversee sales, finance, and human resources "so Musk can focus his time as chief product officer, which is his most vital function."
Musk's Views on CEO
Musk gave some insight into his views on a CEO during his testimony. CNBC reported he said, "CEO is often viewed as somewhat of a business-focused role. But in reality, my role is much more that of an engineer developing technology and making sure that we develop breakthrough technologies and that we have a team of incredible engineers who can achieve those goals." He also said, "It's my experience that great engineers will only work for a great engineer. That is my first duty, not that of CEO."
Succession was Asked in August
Gary Black, the Future Fund managing partner, asked Musk point blank about succession during the shareholders' event in August. Black said, "the thing we worry about most is not PR; it's succession. So key man risk is a big thing. How does the board think about your succession?"
Musk responded, "It's a good question. To be frank, I don't have an easy answer. Open to ideas. I'm definitely working as hard as I can, and I'm very excited about the future of the company. I think it has a very bright future even without me. I'm not leaving, to be clear." 
The CEO added that the company has an exciting road map that will be difficult to execute, but he will continue to work hard on the plan. "We do have a very talented team here, so I think Tesla would do very well even if I were kidnapped by aliens or went back to my home planet," joked Musk.
That statement is being put to the test. Musk is currently spending much of his valuable time on Twitter while the Tesla team has a lot of work to do. Tesla is preparing for the Semi launch on December 1, Full Self Driving Version 11 for wide release soon, Cybertruck production and several other projects that we have yet to be aware of. The faster Musk gets Twitter to the level he wants it to be, the faster he can focus on Tesla. But we've been given a preview of what life at Tesla may be like once the co-founder and CEO steps down.

https://www.notateslaapp.com/news/1072/tesla-insurance-launches-in-minnesota-increases-rates-for-some