Estimated read time: 5-6 minutes
It's true: Bots are changing the workplace as you know it. It's not that bots are empowering humans — they're just enhancing the way humans work by taking over daily, repetitive tasks and freeing their time up for other things. That's the goal of Robotic Process Automation (RPA).
Just imagine how much more enjoyable your job would be if you didn't have to worry about all that boring stuff you dread. No more shuffling through papers, no more tedious number crunching, no more endless emails crowding your inbox. What's more, you can avoid costly mistakes that set you back several hours and tens of thousands of dollars (or more).
Right now, you may be wasting valuable time and money with manual processes that could easily be handled through automation. To give you an idea of how to improve efficiency, here are just a few tasks that different industries are delegating to bots instead of humans these days.
Accounting
If you're not already automating your accounting processes, you might want to consider making that transition sooner rather than later. While making mistakes is certainly human, innocent errors could end up costing you more than you realize. Gartner reports that accounting bots could prevent 25,000 hours of avoidable rework from human errors, saving roughly $878,000.
When you implement robotic accounting, you no longer have to worry about those day-to-day repetitive tasks that bog you down. Software robots can mimic habitual actions (such as clicking a mouse, entering data, sending emails, reading invoices, etc.) and automate each of these tasks in a secured cloud server. Delegating these mundane tasks to bots instead of humans can boost both your bottom line and company morale since employees' time will be freed up for other things.
Intelgic, a Utah-based company, is helping businesses and CPA firms automate all kinds of accounting processes with their accounting bots. Whether your needs are in accounts receivable, accounts payable or account reconciliation, they've got a bot that can help you accomplish tasks with ease and efficiency.
Invoice processing
Instead of having someone manually process invoices in Account Payable, bot is reading invoices from emails or other external sources and capturing relevant invoice data which are rapidly being entered into AP systems for 3 way matching.
According to Intelgic, businesses can save up to 80% on these invoicing costs. This could be especially useful for those in the manufacturing industry, as there are many vendors and suppliers who send hundreds of invoices to process. What could your business do with that extra money?
Recruitment
No matter the industry, most businesses have to deal with the long line of paperwork and manual tasks involved in recruiting employees. From posting a job to sifting through resumes, scheduling interviews, compiling information and onboarding new hires, it can be a painfully slow process if left to human hands. That's why many companies have made the switch to automate these steps.
TechTarget reports, "RPA bots can help recruiters source, identify, validate and recruit candidates more quickly and effectively" than a manual process. Not only can bots post jobs on multiple sites simultaneously, but they can also read and shortlist resumes and schedule interviews. It can save a lot of time (and a lot of headaches) for your human resources manager.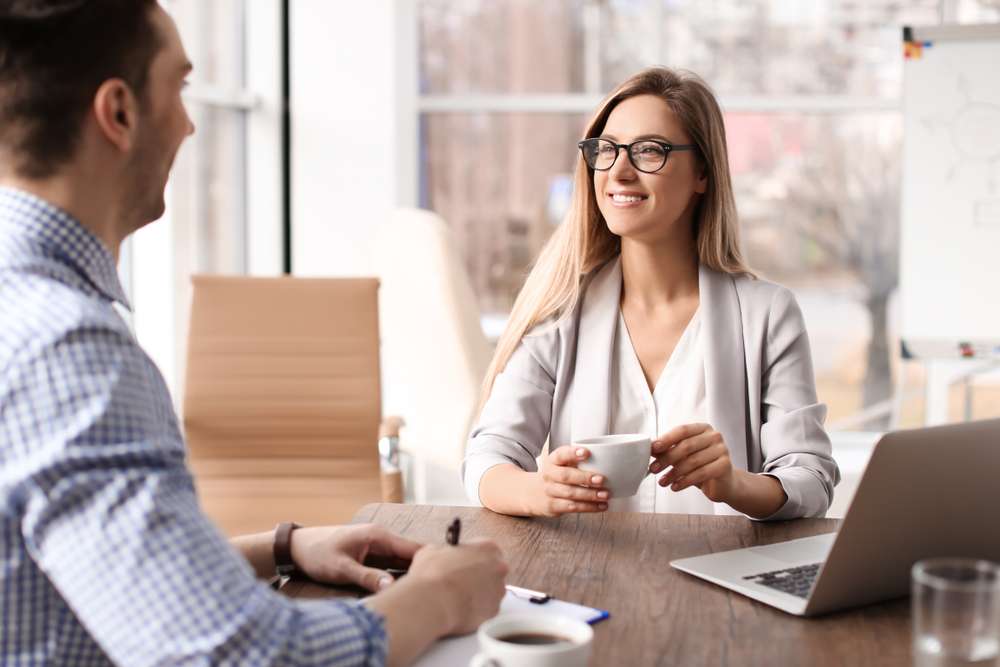 HR tasks
Human resources may just seem like the office at the end of the hall you go to with work concerns, but they handle more than just inter-office conflicts. Their day-to-day tasks may involve lots of manual and repetitive work, which requires many people. Deloitte announced their use of RPA and bots to quickly and efficiently complete these repetitive tasks.
"Entire end-to-end processes can be performed by software robots with very little human interaction, typically to manage exceptions," says the Deloitte website.
Mike Pino of PricewaterhouseCoopers (PwC), a research and consulting firm, told shrm.org that these bots don't displace humans, they simply remove repetitive tasks from the to-do list of the humans in HR. He says this allows humans to spend more of their time making emotional connections with employees and new hires, instead of doing repetitive tasks behind a computer.
Procurement processes
The idea of ordering goods and supplies for your business, especially manufacturing facilities, can be daunting. One wrong or overlooked order or delay in ordering essential materials and your business can truly stumble. Taking this enormous task off the shoulders of your procurement team can be a huge relief. Bots can tackle the monotonous, repetitive tasks, while real people can handle the things that artificial intelligence can't do. These bots can handle purchase orders, contract management, and supplier relationship management (to a degree). The bots can scan emails and contracts to find the best prices, rebates and discounts.
How to get started with automation
Now that you've got an idea of how robotic automation is simplifying and streamlining processes across a wide spectrum of industries, it's time to test it out for yourself to see the difference.
Transitioning from manual to automated processes may sound overwhelming if you've gotten used to doing things a certain way for a long time. Fortunately, the Utah-based team at Intelgic makes it easy to switch from the old ways to more innovative methods through automation. From implementation to integration, they'll be with you every step of the way to ensure a smooth transition.
Start saving time and money with process automation. Visit intelgic.com for a free demo today.
×
More stories you may be interested in
https://www.ksl.com/article/50412357